March Madness Factprs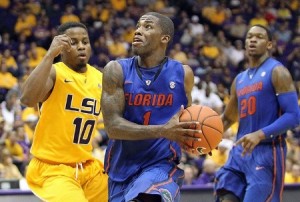 When it comes to betting on the NCAA Tournament, there's no end to the time that you could pour into researching each matchup. But most people aren't professional sports bettors, and they don't have all day to digest every tiny detail of a Tournament game. So if you're somebody who's looking for a shortcut when making March Madness bets, be sure to focus on the following aspects.
1. Tournament Experience and Upperclassmen
Nobody is more motivated during the NCAA Tournament than a senior who wants to cling on to their college basketball career for another game or two. This being said, you always have to take a team seriously if they've got three or more seniors in their lineup. Oftentimes, low seeds with a solid group of seniors can pull off a big upset, or at least cover the spread. Along with this token, you should pay extra attention to how many players on a roster have been to the Big Dance. Teams with several key players who've been to the Tournament once or twice already will have an easier time handling those high-pressure situations that arise.
2. Free Throw Shooting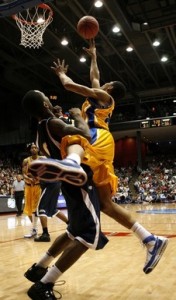 More than a few teams have seen their NCAA title dreams disappear because they couldn't hit free throws down the stretch. Likewise, plenty of bettors have had their hopes dashed because of a simple make or miss at the charity stripe. So it's highly crucial that you check out how a team shoots from the free throw line before you lay money on them. Assuming a team shoots less than 70% and they're a favorite, you might want to check out the other side. After all, the team that's winning usually gets fouled a lot in the last 2-3 minutes of a game. And if they keep missing, their chances of covering the spread go down the tubes.
3. Big Favorites vs. Big Underdogs
Everybody knows that it's tricky when wagering on big favorites to cover a huge spread. But you especially want to be leery of making such bets when there's a big favorite facing off against a little-known underdog. To be more specific, SportsInsights once did a study that showed if a team is are favored by 16 points or more and is attracting over 60% of the betting public, the big underdog covers the spread 56.5% of the time. Now, we're not saying that you plunge head-first into wagering on underdogs to cover every 16-plus-point line you see. But if you're dealing with an unheralded dog, it certainly wouldn't hurt to research the game.
4. Coaches' History and School Prestige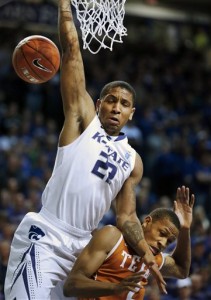 If NCAA Tournament success was based off coaches and their school, the title would simple bounce around to John Calipari's Kentucky team, Rick Pitino's Louisville squad and Bill Self's Kansas team on a regular basis. So you definitely can't base all of your betting analysis on a school's name and who's guiding them. However, when you have a well-established team and coach, you'll be able to dig up some tournament history. From these results, you can look at their record against the spread, how they do as a favorite, how they perform as an underdog, and if they exceed or under perform against expectations. Knowing all of this will definitely make your March Madness betting experience a little easier.
5. Momentum
The college basketball season is a long affair that lasts over the course of several months. So a team that dominated in November and December may not be playing their best basketball come tournament time in March. On the other hand, some teams get better and better as the season rolls on, and they may exceed expectations on the betting line. This being said, you really need to pay attention to how a team has been performing in February and early March. Some teams just come together and/or develop better chemistry over the last few weeks of the regular season. So when the NCAA Tournament begins, these are definitely the ones you want to keep an eye on when searching for schools that can cover the spread.